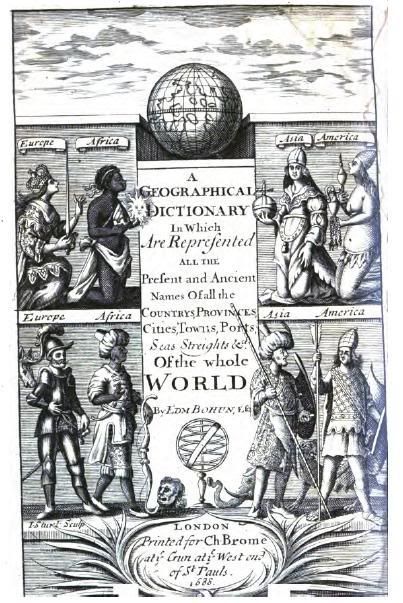 Geographical Dictionary, In which are represented all the present and ancient names of all the Countrys (sic), Provinces, Cities, Towns, Ports, Seas Straights of the whole world", By Edmund Bohun, published in 1688.
Lets have a look at the definitions of "Greece", "Macedonia" and "Scopia" as defined by the contemporary writer.
GREECE

MACEDONIA.....

is a kingdom of great antiquity and fame in Greece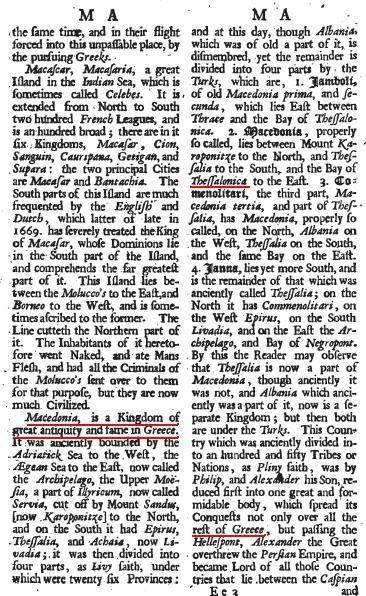 THESSALONICA
SCOPIA....
the Capital of Dardania
by Chris Filippou